High & Lonesome presents:
Roxanne De Bastion 'Tales From The Rails' launch
Roxanne de Bastion + Esme Bridie
£5
Entry Requirements: 14+
Roxanne de Bastion reminds us that great lyrics do have a place in pop music. With a nod to 1960's psychedelia, Roxanne delivers thoughtful social and personal commentary soaked in piano & cello arrangements.
Born in Berlin to a musical, bilingual family, she started composing and performing at the age of 15. Soon after, Roxanne moved to London, equipped with her guitar, her songs and a one-way ticket.
Glastonbury's legendary acoustic stage, a showcase at Folk Alliance in the USA, opening for Martha Wainwright, Ricky Ross and Thea Gilmore as well as touring in her own right across Europe only account for a handful of events that filled by Roxanne's diary over the past twelve months. Her debut album and follow-up EP garnered support from BBC6, Xfm, The Sunday Times, R2 Magazine to name a few. In Germany, Roxanne has even made the prime time news together with Taylor Swift in a feature on the future of music as well as receiving national press in FAZ and Intro Magazine. Roxanne de Bastion is no stranger to the independent music scene supporters across Europe.
In addition to her own music, Roxanne is an advocate of artist rights and represents independent artists on the board of the FAC.
One of the most perfect voices I've ever heard"
(Tom Whalley, BBC6)

"If you ever get a chance to see her live – definitely do!"
(BBC Introducing)

More on Tales...
"Over that past years, I've spent time on trains writing about my musical travels. I realised that 'Tales From the Rails' now tell a story that starts from my very first open mic in the UK to performing on the acoustic stage at Glastonbury – a good moment to tie a proverbial bow around it and turn 'Tales From the Rails' into an actual book. I've revisited, edited and added footnotes to my favourite blog posts in order to tell my story of life as an independent artist.
Every single blog post has been lovingly illustrated by Berlin artist James Gardiner. He's perfectly captured the magic and absurdity of my travels and I can't wait for you to see them all.
You can pre-order your signed copy of 'Tales From the Rails' now – it will be an A5 soft copy book. In addition to the book, you can order limited edition A3 posters of one of the entries along with their illustration. You can also buy a ticket to my show at The Lexington in London on April 16th together with your copy.
Here's to many more tales to come in the future… for now, thank you for joining me on this ride so far…"
Line Up
"Standout number...astonishingly assured" 
 (The Sunday Times)
 
 "Mighty Impressive" 
(Chris Hawkins, BBC6)
 

"A 'Real Deal' Songwriter...Feist with a spark and reminiscence of Joni Mitchell" 
(Fresh On The Net) 

Winner of the PRSF International Fund 2016

featured on Spotify's "New Music Friday UK" playlist
 - Winner of the PRSF Women Make Music fund 2017
 
 RDB is a London based artist with Berlin routes and has made a name for herself across Europe as "a real mover and shaker in the independent music scene" (Ruth Barnes). Over the past 18 months alone, Roxanne has toured with the Wainwright Sisters, Thea Gilmore, has performed at Glastonbury on the legendary acoustic stage and completed her first two tours of the USA. Her UK album launch tour, which was supported by the PRS for Music 'Women Make Music' fund, included a packed show at London's Roundhouse. With a performance at Cambridge Folk Festival in July, another tour of the UK opening for Lambchop and a sold-out tour of Germany, 2017 has been jam packed for RDB. 
 
 Roxanne is the definition of an artist entrepreneur and, in addition to her touring, Roxanne also continues her advocacy work for artist rights with the Featured Artist Coalition, where she sits on the board of directors along side Imogen Heap, Ed O'Brien from Radiohead, Katy Melua and Nick Mason from Pink Floyd.  Contact General Enquiries: roxanne.de.bastion@gmail.com Booking: paulfenn@asgard-uk.com

Find Roxanne de Bastion on social media here www.roxannedebastion.com www.facebook.com/roxannedebastion www.twitter.com/roxannemusic https://www.youtube.com/user/roxannedebastion/videos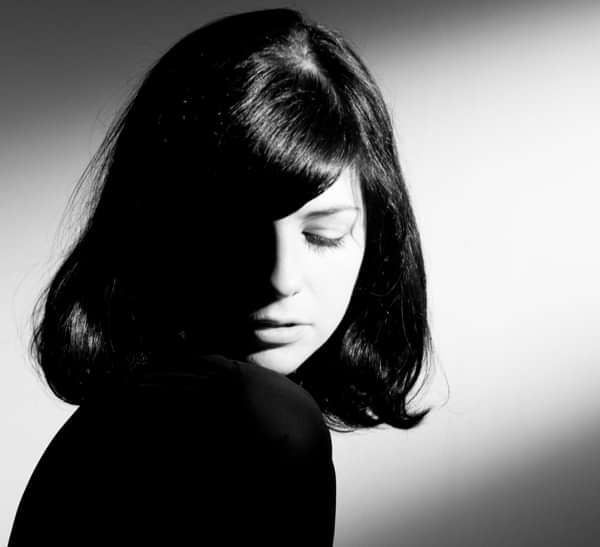 Esme Bridie's style combines flowing angelic vocals and clear finger picked guitar. She draws influences from classic singer-songwriters such as Carole King, Paul Simon and Leonard Cohen. Esme takes great pride in her lyrical content as she was a writer before she began to play music.
Esme has started performing with a backing band consisting of drums, bass and electric guitar.
Esme recently has been working with Liverpool based, Klee music, in the creation of her debut album to be released in March 2018. Klee describe her style as "mature beyond her years" and as having "a rare quality of songwriting craftsmanship".
Esme's upcoming album has already gained her coverage in Bido Lito, Liverpool Etc, Penny Black, Liverpool Noise and more.