High & Lonesome presents:
Alessi's Ark
Alessi's Ark + Charlotte Carpenter + Sunflower Thieves
£8
Entry Requirements: 14+
High & Lonesome presents...
Alessi's Ark + Charlotte Carpenter & Sunflower Thieves Saturday 19th May Hyde Park Book Club £8 adv from Crash, Jumbo & online.
Alessi's Ark will be touring with Charlotte Carpenter* across the UK in May, plus added Sunflower Thieves and more for this special Leeds show at Hyde Park Book Club.
Line Up
Love Is The Currency is the fourth studio full-length from Alessi's Ark, arriving over four years on from LP3, The Still Life.
"The core theme of Love Is The Currency is our limitless ability to heal one another though music, healthy love, healing frequencies and working through previously unprocessed grief," explains Alessi. "With 'Cut The Cord', I wanted to make a song that could encourage people to save themselves from fear and the grip of toxicity's many guises."
Long-time Maccabees engineer Jago Jago produces 'Love Is The Currency,' with Will White (brother of Maccabees members Felix and Hugo) helping co-write. Jago Jago's brother Memby is on drums, with the aforementioned Felix White contributing guitar on "Wives".
Alessi starting writing and performing aged 16. She recorded her first album *'Notes from the Treehouse' *in Omaha, Nebraska with Bright Eyes producer and band member, Mike Mogis. The album was released through Virgin records in 2009 and Alessi toured extensively in the UK and Europe in support of the release with Mumford & Sons, Johnny Flynn and Laura Marling amongst others.
Alessi signed with Bella Union in 2009 and released* 'Soul Proprietor' *EP in 2009.
Alessi's second album *'Time Travel' *was released to great acclaim on Bella Union in 2011. Alessi toured the UK,EU and US with John Grant, Laura Marling, Laura Veirs and Villagers in support of the release.
Alessi's third album *'The Still Life' *was produced by Bright Eyes/Azure Ray collaborator, Andy LeMaster, in Athens, Georgia in 2013. The album was also released by Bella Union and Alessi toured extensively in support of the album with Mountain Goats, M.Ward, Jenny Lewis and Sam Amidon.
Alessi also released an EP titled 'Komorebi' in Japan in 2014 and has toured the country twice in support of her releases.
Alessi has also recorded vocals for Neva Dinova, Young Colossus, Valley Lodge, Cursive and Rachael Dadd amongst others.
"The understated arrangements suggest you're listening to a woman with impeccable taste" - MOJO
"It takes several plays to appreciate all the small touches that make each delicate piece" - THE GUARDIAN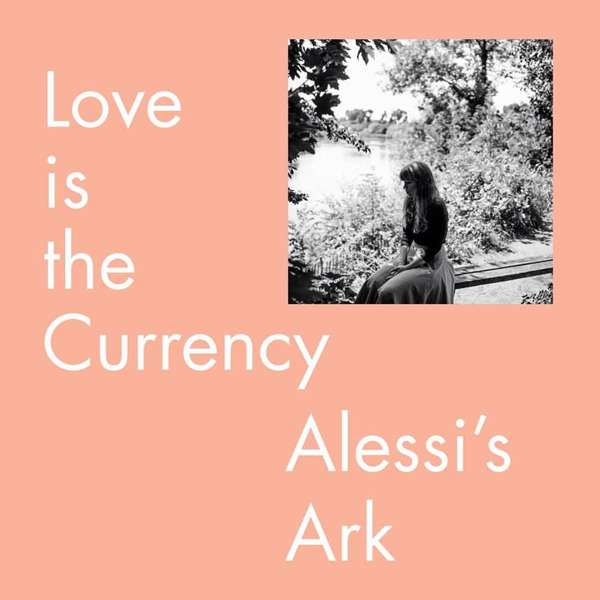 "a distinctly different kind of singer/songwriter sound, and one that makes for an enthralling listen." Best Fit

"Charlotte Carpenter is a storyteller, a young artist capable of applying an enormous impact." CLASH

"sliding guitar licks, percussive thumps and Carpenter's own fiery, soulful vocals." NME

" An Independent artist to the core, Charlotte's star is rising" TOTAL GUITAR

Charlotte Carpenter is the perfect embodiment of the blues; out there, doing it on her own, taking her music and stories to the people across the UK and Europe, managing her own affairs, choosing her own destiny. This isn't some 'strong woman' cliché, this is a nominative determinism; place a piece of wood in her hand and she will use it to craft something of value to the world around her.
Self releasing her 4th EP 'Shelter' and on vinyl for the very first time, it is dynamic and cinematic in its scope and vision and one of her best creations yet. Alongside blues stomper "Fire" which landed a TV sync on Sky One and ran for a total 6 weeks on the Virgin Radio playlist, Charlotte is winning acclaim from the likes of Louder Than War, Total Guitar, NME, Classic Rock alongside radio play BBC1, BBC 2 & 6 Music.
Charlotte has also featured on streaming playlists, 'Fresh Finds' 'Twangy Swagger' and 'Apple Music Canada; Best Of The Week".
She has toured extensively across the UK and Europe with the likes of Marika Hackman, Alessi Ark, George Ezra, Jarrod Dickenson and Hunter Hayes and for 2018 she's heads out across Europe and USA.
Listen Below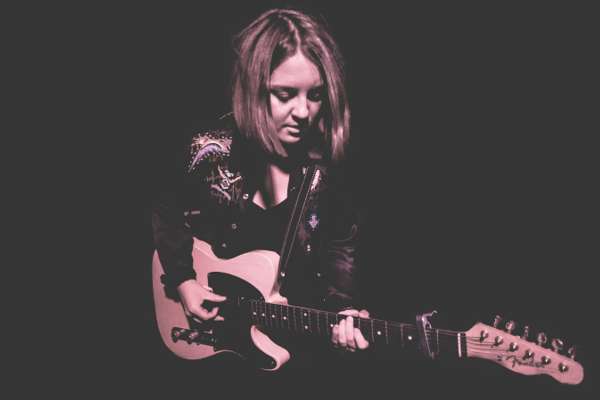 Straight from the heart of England, Sunflower Thieves are a multi-instrumental singer-songwriting duo, who have been influenced by the likes of Bear's Den, First Aid Kit and The Staves, emerging with their own unique sound. Amy Illingworth and Lily Sturt-Bolshaw have been blending fresh harmonies since 2012.