High & Lonesome presents:
High & Lonesome Festival
John Smith + Josh Rouse + The Travelling Band + Alessi's Ark + BROOKE BENTHAM + seamus fogarty + Keeva + William the Conqueror + Shadowlark + Tamzene + Keston Cobblers Club + Gill Landry + Pale Seas + The Lake Poets + Christof + Crake
Varied
Entry Requirements: 14+
We return for our 4th High & Lonesome Festival of modern songwriting this November,
We're thrillied to have the acclaimed John Smith bringing his stunning new record to Leeds & a rare appearance from Nashville native Josh Rouse leading the announcements of acts gracing the stages of the legendary Brudenell Social Club on Saturday 25th November.
Line up includes...
Josh Rouse, John Smith, Keston Cobblers Club, The Travelling Band, Gill Landry, Shadowlark, William The Conquerer, Pale Seas, Brooke Bentham, Alessi's Ark, Seamus Fogherty, Keeva, Lake Poets, Crake, Tamzene, Christof.
Tickets are on sale now at only £18 which will include access to all venues throughout the day, they can be purchased now here or via local record shops and the Brudenell bar.
We look forward to seeing you all again this autumn.
H&L x
www.highandlonesome.co.uk @highandlonsome
Line Up
John Smith is the guitar man from Devon who has quietly become one of the most exciting voices on the new British folk scene. Touring relentlessly as headliner and support act, he has opened shows for John Martyn, Iron and Wine, Ben Howard, Richard Hawley, Davy Graham, John Renbourn, David Gray, Cara Dillon, James Yorkston, Martin Carthy, Jools Holland, Tinariwen, Martin Simpson, Gil Scott-Heron and Chris Thile. John is a regular on the UK festival circuit, having played shows at Glastonbury, Green Man, Cambridge and many others. In this way, he has found a loyal following in the UK and Ireland, Europe, Japan, Mexico, the USA and Canada. Slow but sure.
John plays the steel-string acoustic guitar. Sometimes with a slide, sometimes on his lap, sometimes de-tuning the thing mid-song. He was named Young Acoustic Guitarist Of The Year in 2003 and hasn't stopped to look back, unless it's to pick up a banjo. His playing combined with his honey-on-gravel vocals have brought crowds to pin-drop silence and rapturous applause.
John has four records out; The Fox and the Monk (2006), Map Or Direction (2009), a collection of covers, Eavesdropping (2011), and his latest release, Great Lakes (2013). These are self-released and available through this website or at concerts.
"I believe in John Smith; his motivations are pure, his vision is straight, his music is honest and true. Were I to discover another man's music flowing through my body and out my hands, and that music to be his, I would consider myself both lucky and blessed." Kelly Joe Phelps
"Spellbinding." Time Out
"Map Or Direction finds his own unselfconsciously mythic songwriting bolstered by rippling guitar parts and a wounded-bear bray. Great things are ahead." The Sunday Times
"A guitar genius…He sounds as though he arrived 60 years ago but looks startlingly young, perched on a chair, quietly confident, charming and instantly engaging." The Sun
"John Smith again demonstrates why he is regarded as the guitarists' guitarist." The Sunday Times
"Brilliant." MOJO
"Utterly engrossing, earthy and compelling." R2
"Fluent guitar work and stimulating songs." The Telegraph
"Staggeringly Good." Acoustic Magazine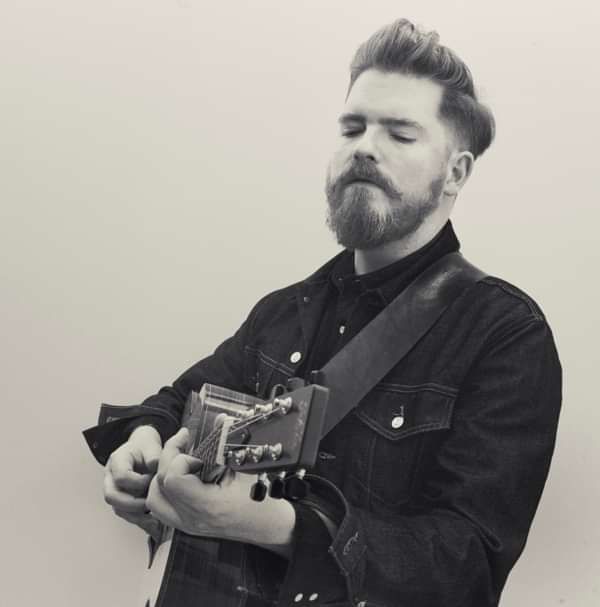 Nashville born and now dwelling in Valencia, Spain the enigmatic Josh Rouse returns for some select dates this autumn playing songs old and new.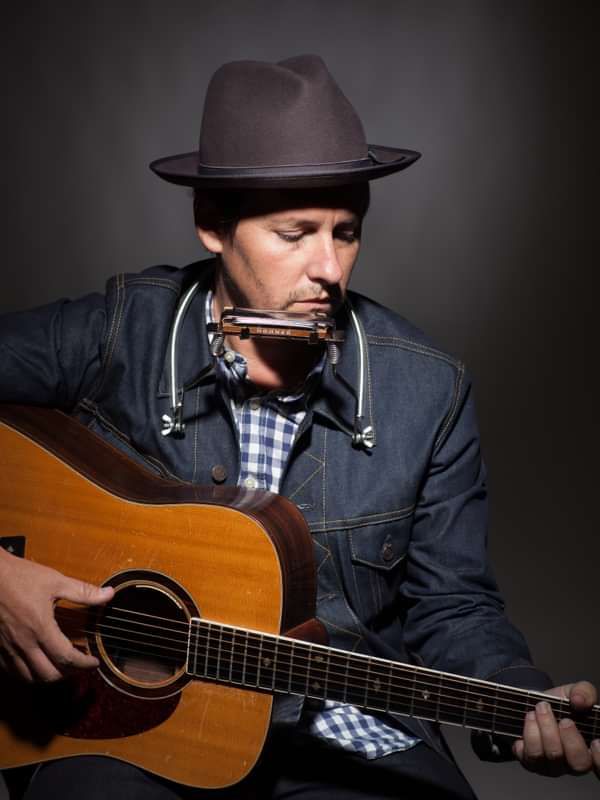 The Travelling Band are a Manchester-based rock band. The core trio of Adam Gorman, Jo Dudderidge and Nick Vaal have been joined recently by Harry Fausing Smith (sax, violin, clarinet) and Sam Quinn (bass) after the departure of original members Mugger (guitar) and Spenny (bass). The line up is augmented by Chris Hillman (guitar and pedal steel) on their energetic live shows, which feature the dual lead vocals of Adam and Jo. The Travelling Band have released three critically lauded previous albums - Under the Pavement (2008), Screaming is Something (2011) and The Big Defreeze (2014) - they have performed at festivals such as Glastonbury (Other Stage/Park/Acoustic), Cropredy, Green Man, Festival No.6, Kendal Calling, End of the Road and Beautiful Days and spent much of 2016 touring Europe as Lissie's backing band.
New album SAILS is out on 25 August 2017 on the band's own Sideways Saloon Records through Kartel Music.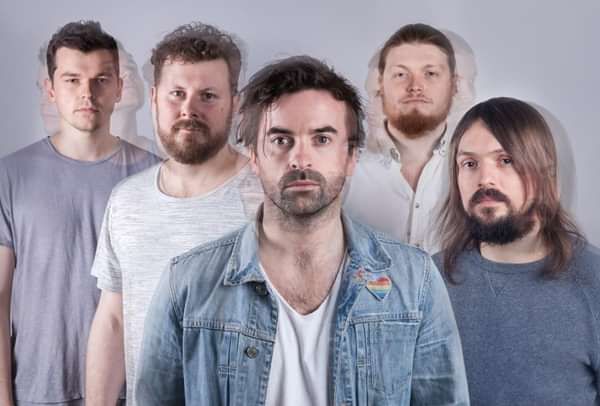 Love Is The Currency is the fourth studio full-length from Alessi's Ark, arriving over four years on from LP3 The Still Life.
"The core theme of Love Is The Currency is our limitless ability to heal one another though music, healthy love, healing frequencies and working through previously unprocessed grief," explains Alessi. "With 'Cut The Cord', I wanted to make a song that could encourage people to save themselves from fear and the grip of toxicity's many guises."
Long-time Maccabees engineer Jago Jago produces Love Is The Currency, with Will White (brother of Maccabees members Felix and Hugo) helping co-write. Jago Jago's brother Memby is on drums, with the aforementioned Felix White contributing guitar on "Wives".
Alessi's Ark will play Stroud Fringe Festival on 27 August. She's also set to play an album release at London's Paper Vintage Dress on 25 October.
"The understated arrangements suggest you're listening to a woman with impeccable taste" - MOJO
"It takes several plays to appreciate all the small touches that make each delicate piece" - THE GUARDIAN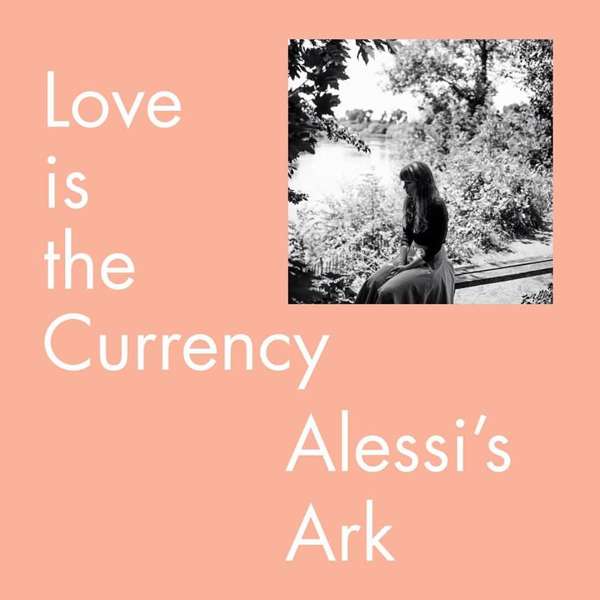 They say it's grim up North and one listen of breakthrough singer-songwriter Brooke Bentham's opening salvo in 2017 might reinforce that sentiment. Speaking from her bedroom in the art ghetto of New Cross, Bentham channels a maturity and life ethic that's wise beyond her age, a result of having partially raised herself. Touching upon themes of frustrated relationships, reaching a point when everything is static and feeling unfulfilled, her music possesses the epic alt rock journeying of War On Drugs or Ryan Adams with the added emotional vocal depths of Sharon Van Etten or Angel Olsen. That all this is the fruits of a 21-year-old from South Shields outside of Newcastle might take you by surprise. It carries the weight of someone who's lived a hundred lives already.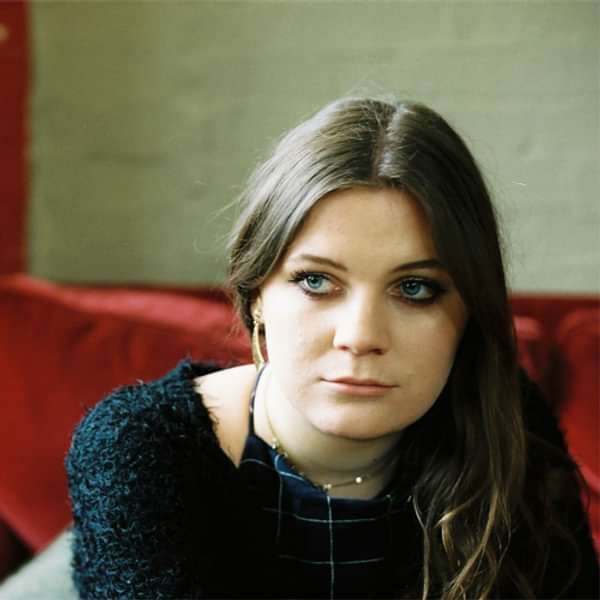 Left his home in the West of Ireland in 2009 and ended up in Anstruther performing at the legendary Homegame festival. His debut album, hailed by the Irish Times as 'one of the best Irish albums of recent years', was released on Fence Records in 2012 leading to a slot on the main stage of Greenman and tours alongside James Yorkston, Pictish Trail and Malcolm Middleton. Having spent the following two years touring the UK and Europe, he released an EP "Ducks & Drakes" on another Scottish label, Lost Map, in 2015. Gideon Coe from BBC6 Music proclaimed the title track to be 'one of the songs of the summer' while Max Rheinheart from BBC Radio 3's Late Junction proclaimed it the work of an 'Electroacoustic Wickerman'.
New album 'The Curious Hand' is coming out on Domino Records Oct 6th (http://smarturl.it/CuriousHand).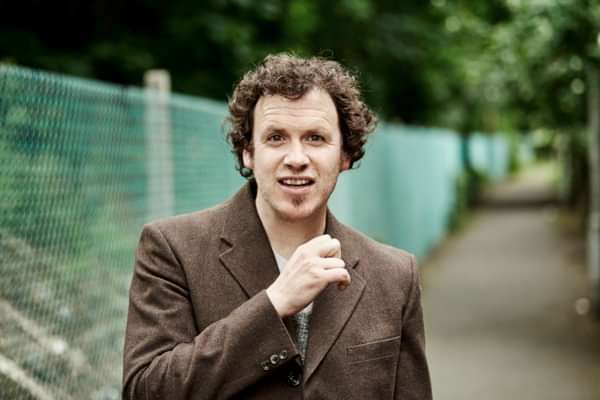 After working at her craft as a songwriter for 4 years both in London and Nashville, Keeva now receives support from the likes of Leon Bridges, Benjamin Francis Leftwich and KCRW's Jason Kramer off the back of her debut single "Desired Plan".
Keeva's distinct, vintage sound is setting her apart, inspired by blues greats such as Bobby Bland, Amy Winehouse and Etta James.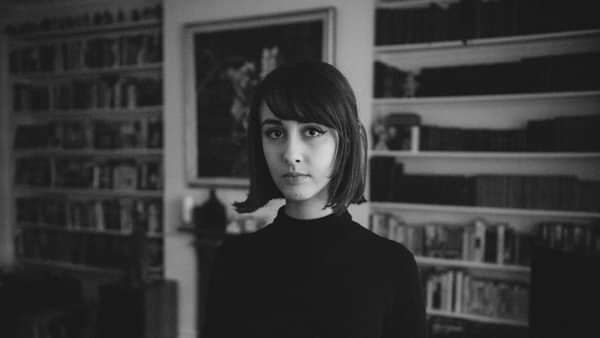 William the Conqueror's bluesy indie-Americana has already seen them head out to Nashville to perform at AmericanaFest, share a stage with the likes of Richard Thompson and Van Morrison courtesy of a nomination for Song of the Year at the UK Americana Awards, and sign to Loose Music, where they join an immensely impressive roster including Courtney Marie Andrews, Andrew Combs, Sturgill Simpson, The Handsome Family and Danny and the Champions of the World.
Their eagerly awaited debut album is called Proud Disturber of the Peace and will be out on 4th August. Recorded in sessions that took the band from Cornwall right up to the Isle of Lewis and back again, the album features the multi-instrumental talents of Harry Harding, Naomi Holmes, and Ruarri Joseph, a name many folk fans may remember from his acclaimed solo output.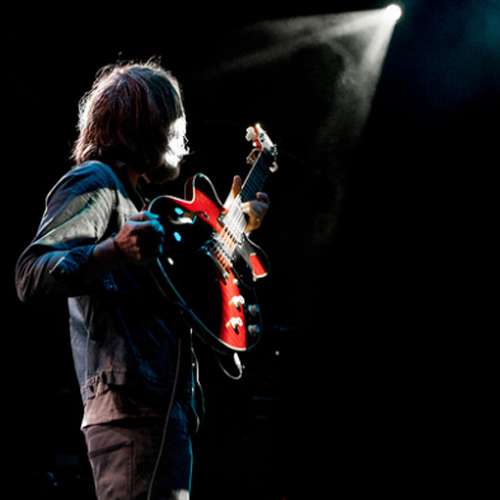 Shadowlark are Ellen Smith (vocals & guitar), Chris Quick (keys, programming & synths) and James Warrender (Drums). A young 3-piece hailing from Leeds with a fascination for 80s synths, Shadowlark are creating undeniably hypnotic and ethereal music for the 2017 generation.
The band's lead singer, Ellen Smith, also writes the band's lyrics and draws on her own personal experiences to create raw and honest songs.
Ellen says,
"Sometimes the age-old clichés are the most fitting … my best work definitely comes at times of hardship … and music is genuinely the only thing I've ever wanted to do. Last year my relationship broke up and I lost my home and a lot of confidence - but the music I have written since has been my most honest and best to date. Getting on stage and performing these songs is my version of therapy…"
The band's debut single, 'Do Your Worst', is out now via Vital Music Group. The track was recorded and mixed by Dan Austin (Massive Attack, Doves, Biffy Clyro) at Vada Studios.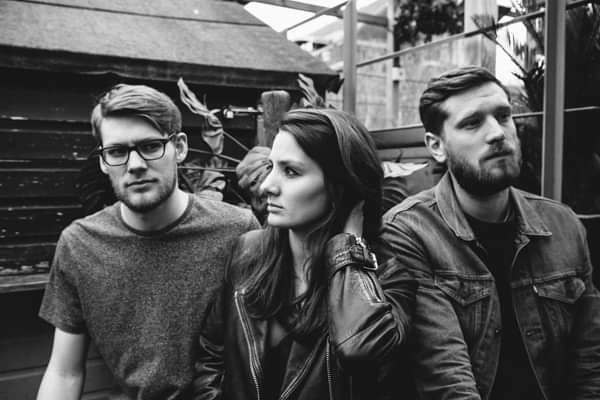 A young 20 year old singer-songwriter from the coastal town of Cromarty in the Scottish Highlands, TAMZENE is a highly talented multi-instrumentalist who first learned piano and violin aged eight before further extending her musical dexterity by picking up guitar and embarking on writing her own material. Her early influences came from hearing the Roberta Flack, Aretha Franklin, Nina Simone and Eva Cassidy songs played around the home- and quickly progressed to immersing herself in the sound of artists including Solange, Birdy and Alicia Keys.
Currently a full time student at Leeds College of Music, after a long period writing songs on her own, she has recently started working with one of Scotland's finest writers, Joe McAlinden - a creative relationship which is seeing the young artist rapidly developing a bolder, more coherent musical identity.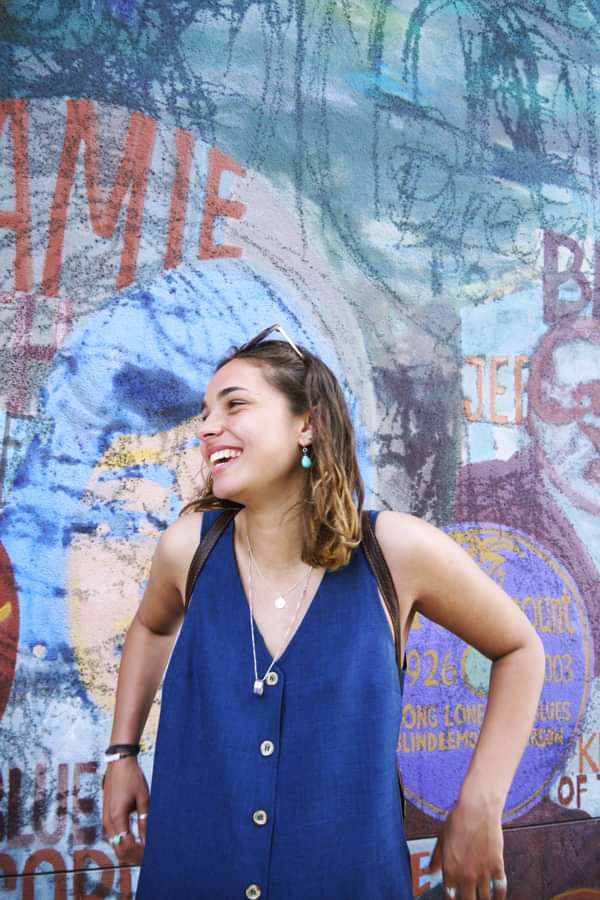 "Every song is an absolute killer…They're terrific" – (Dermot O'Leary, BBC Radio 2)
"One of the best new discoveries I've made" – (Steve Lamacq, BBC 6 Music)
"What a fantastic discovery" – (Bob Harris, BBC / legend)
Old Crow Medicine Show guitarist returns to Leeds.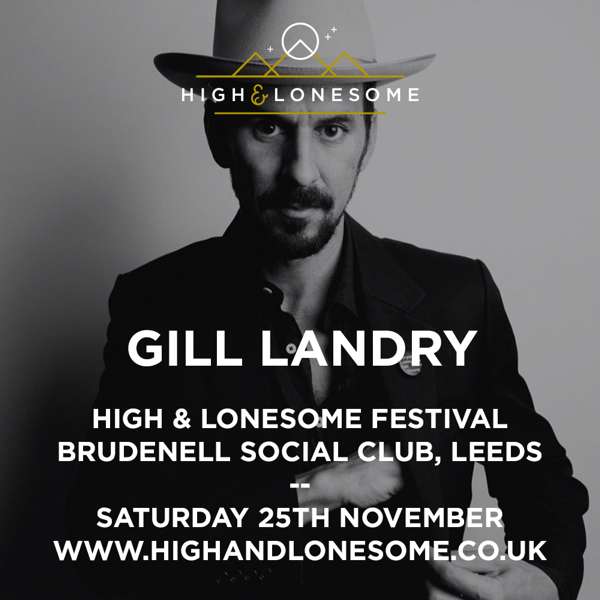 Misery in its sweetest form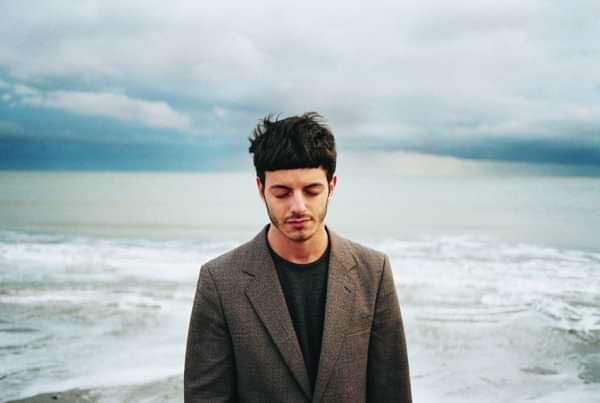 The Lake Poets is Martin Longstaff, a multi-instrumentalist and songwriter from Sunderland.
Inspired by artists such as Elvis Perkins, Carole King, Villagers, Feist, Van Morrison, Fionn Regan, John Martyn, Wilco, Damien Rice, Bright Eyes, and Neil Young, Martin's output as The Lake Poets is as haunting as it is beautiful.
Described as 'Quietly Devastating', 'Accomplished and Intelligent and 'Spellbinding and Heart-breaking, Martin's music regularly silences audiences and turns heads. Lead single 'Your Face' has received over 3 million Spotify plays as well steady daytime airplay on BBC Radio 2, Radio X, and BBC 6 Music. The Lake Poets' self-titled debut album was recorded at Blackbird Studio, Nashville and is out now on CD, as well as special edition double gatefold 12" vinyl including a bonus Live recording of the album recorded over two sold out launch nights in Martin's hometown.
"Somewhere between Bright Eyes and John Martyn. Something Special" - Mojo ****
"Stunning Debut from Sunderland Troubadour. Quietly Brilliant" - Uncut 8/10
"For decades the sound of the acoustic guitar has pulled at the heartstrings of so many. Now Longstaff is carrying on that tradition with his beautiful, thought provoking, honest acoustic music. When I first heard The Lake Poets I was blown away" - The Guardian
"Stunningly heart-breaking music" - BBC 6 Music (Lauren Laverne)
http://thelakepoets.com/ // http://twitter.com/thelakepoets // http://facebook.com/thelakepoets
Contact: thelakepoets@gmail.com / dave@davestewartent.com / jono@davestewartent.com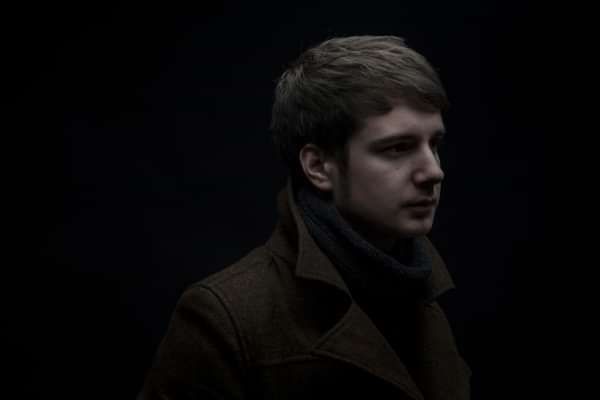 The new EP Montreal by Christof is a multi layered masterpiece, drawing both from songwriting pedigrees such as Damien Jurado and Fionn Regan, and combining almost Springsteenesque instrumentation with Grizzly Bear infused arrangements - it is a record you simply cannot ignore. Born near Eindhoven in the Netherlands, Christof travelled to Galway in Ireland intending to spend a few months writing and developing songs and ended up staying for 4 years, taken aback by the generosity of the people there, he produced 2 EPs - Springtime (2010) and Honey Tears (2011) before relocating to London. Following two more EP releases - Love's Glory (2013) and Empty Handed (2014), and also following extensive touring in the UK and US with Bear's Den, The Staves, The Boxer Rebellion, and Crooked Still, Christof has delivered a captivating and progressive record. Produced by Storybooks' Kris Harris, Christof says
"Montreal was written after being stranded in Canada on a tour supporting Bear's Den last year. It's about the end of one era and the beginning of a new one - moving on from old love to a new life"
Christof's music is something that has earned him the admiration of his peers whether it be The Staves featuring sublime vocals on 'Oh When The Night' or Bear's Den recently having absorbed him into their touring unit, it's clear that Montreal is destined to break through into the alternative arena in a powerful way in 2016.
www.christofmusic.com www.facebook.com/christofmusic www.twitter.com/christofmusic www.instagram.com/christofmusic